Spedizione run su Palermo
10% sul primo acquisto di 3 bottiglie
Spedizione gratuita sopra 99 Euro
The art ... of making wine
Collemare winery, the success of this winery can be traced back to 1994, when the then Sicily Wines began producing wines. He associated his love for Sicilian vines with his love for the sea and art. Thus arose the Lisca Bianca label, directly from the painting of Maurilio Catalano who reproduced in the painting the boat of the Albeggiani consorts. With this boat, called Lisca Bianca, they crossed all the seas of the world and had on board numerous wine cartons. This wine was used as a bargaining chip with the natives to get food.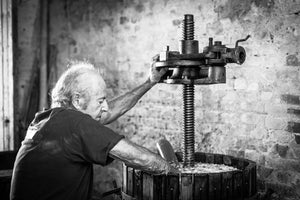 Fermento e Passo della Luna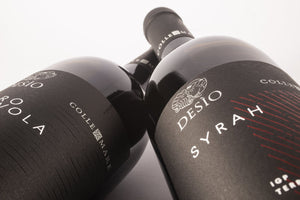 Ogni vino la sua storia
After the Lisca Bianca brand, Desio wine was born, a suitable wine for catering. The name is inspired by the desire to drink a high-class wine. Combined with these two labels, we have the Baglio Antico wine, a name born from an old "Baglio" where this wine was produced, following a high quality type of process done with diligence; since in those times, vinification technologies were adopted by other wineries in the world. After the Lisca Bianca wine, Le Ginestre wine was born, which takes its name from an area located in the Yato Valley. These wines are selected and impose themselves on the market with authority.